The incredible transformation of the young star Man Utd
From a contract that not many people expected, Daniel James has flashed to become the great hope of Man Utd.
---
In the summer of 2019, Man Utd had to spend a record money for a center-back to have Harry Maguire and with that, right-back 50 million pounds Aaron Wan-Bissaka. However, these two expensive rookies have been somewhat obscured by the name of Daniel James.
The 21-year-old winger moved to Old Trafford for less than £20 million in disbelief. James has no previous experience in the Premier League and has made fewer than 40 appearances for Swansea.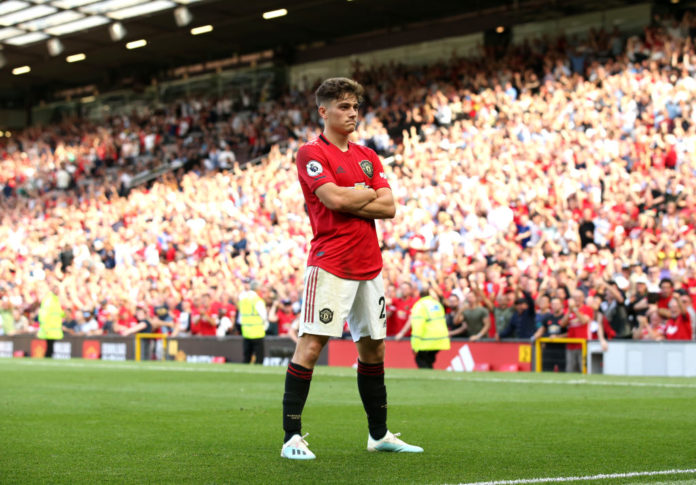 James has potential, but is a rough gem that needs sharpening. A traditional winger nearly extinct in modern football. James is only strong at speed, and is often despised in the ability to cross the ball and finish.
The young Wales star is very capricious at the final decision-making stage. The 4 goals he scored in the Championship haven't convinced anyone yet. James averaged 3.2 shots per 90 minutes during the 2018/19 season but up to 40% were made from outside the box. His usual style is to dribble from the left flank, cut into the middle and cut. As you know, your effectiveness is not high.
But in the Red Devils shirt, when the new season comes in October, James is the player who does his best in the attack of the Old Trafford team with 3 goals. At first, the £ 15 million fee seemed like a gamble, but now it quickly turns into a bargain.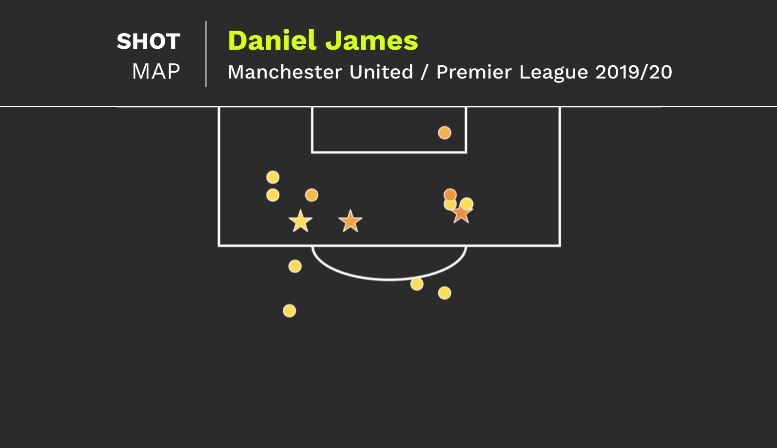 James quickly adapted to life at Old Trafford. Under the guidance of coach Ole Gunnar Solskjaer, James knows how to make smarter decisions, and when he gets recruited, he continues to maintain a great performance. His hopeless long range shots are reduced (from 40% to 28%). His shots are lower (from 3.2 to 2.7), but are highly effective.
Of course, James still needs more effort to improve himself. One role model to learn from is City's Raheem Sterling. Through the 'shot map' above, it can be seen that he mostly finishes on two wings. If James knew how to move into the middle, his chances of scoring would be much higher. Wait for the adjustments of Solskjaer and James to know what the 21-year-old can reach.